Westminster Bail Bonds
If your family member or close friend has been arrested in Westminster, CA, Steven Mehr Bail Bonds Service is standing by to assist you in getting him/her out on bail. Call us 24/7/365 at 800-834-8522 to talk with one of our fully trained and licensed bail bonds agents.
Steven Mehr has been part of the California bail bonds industry since 1927 and is easily among the most trusted names in the business. Our commitment to excellence has led us to acquire an intimate knowledge of the Westminster and Orange County jails. We understand the many ins and outs of the booking, bonding, and releasing process, and our agents will be able to clarify to you any points on which you may be confused.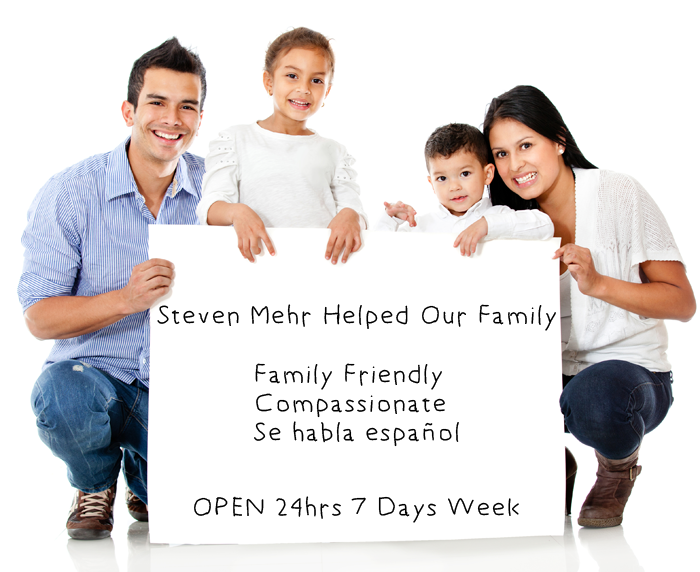 The Booking Process
The Westminster Police Department chooses not to allow bail to be posted at the local police station. In anywhere from 10 minutes to three hours, arrestees will be transferred to the Orange County Main Jail, a maximum security facility located in Santa Ana.
The arrested individual will be fingerprinted and photographed at the Westminster Police Station, but when he/she arrives at the Intake/Release Center of the Orange County Jail, these booking procedures must be repeated. The suspect's fingerprints are entered into a live scan machine that is linked to a national database. The fingerprints are then checked against the database to see if a warrant, alias, or bail hold is associated with the person.
A bail hold is an order to refuse bail until the arrested person appears for his/her first court date (called an "arraignment."). A bail hold order is issued by a law enforcement agency, a parole/probation officer, or a judge.
The new inmate will also have to undergo a health exam, have his personal possessions temporarily confiscated, and meet for an interview with Classification Detail. The inmate will be classified according to the crime he/she allegedly committed. This will determine both the bail amount and the jail housing location that will apply.
The Bonding Process
A bail bond is contract guaranteeing the court that the bail bond agent will see to it that the bailed-out person attends all of his/her required court dates. It also guarantees that the bond co-signer, usually a relative or friend of the inmate, will pay the full bail price should the bail bond money be permanently lost to the court.
If the defendant fails to appear in court, a bench warrant will be issued by the judge in order to bring him/her to the courtroom. The bail bond is forfeited at this point. The judge has the power to re-instate the bond upon the defendant reaching the courthouse, but this decision is fully at the judge's own discretion.
The California Department of Insurance mandates that we charge a 10% fee, based on the bail amount. It is illegal to charge either more or less, except in certain cases that allow a reduced fee of 8%. This fee is non-refundable and is the means by which bail bonds agents make a living.
Collateral, either real or personal property is normally required to secure the bail money. Additionally, if you cannot pay the full 10% premium upfront, you will be able to use one of our payment plans if you wish. There is normally no interest charge, and affordable monthly installments are offered. If you qualify, you can get a plan with zero-down or half-down.
We can go through the bail bond paperwork with you, in most cases, in about 30 minutes. We can meet with you to guide you in filling out the forms, or if you wish, we can probably arrange the bond using only phone, fax, email, and credit card.
The Releasing Process
Once your loved one has been fully booked and the bail bond has been arranged, we can fax the bond to the Orange County Jail. Then, we can go to the Intake/Release Center (IRC) of the jail and post the bail bond at the Cashier's Office. The inmate will then be sent back through IRC before being released. The book-in and book-out processes can take six to 12 hours each. We can minimize this time by acting quickly to contact Orange County Jail and by having everything fully ready as soon as the inmate has been booked.
You Can Call Us For Information
In addition to issuing bail bonds, we can provide you with helpful information about the status of your loved one. Some of this data is available only to licensed bail bonds agents. You can ask us about the following:
Booking information

Warrant information

Case information

Court appearance locations

Charges arrested on

Bail amount set

Arraignment and other court dates
You Can Call Us For a Free Bail Bonds Consultation
We understand that deciding whether or not to bail out a loved one can be a very difficult decision. We are here to provide you with all of the facts you need in order to make a fully informed choice. We can arrange for payment options if you struggle to find the premium, and we can do everything in our power to make bail a viable option for you. If you do decide to purchase the bail bond, your loved one can be out of jail fast and can hire a lawyer for his/her court case, which will likely be a month or so from the arrest date. If you decide not to bail out the arrestee, he/she will wait fro 24 to 48 hours in Orange County Jail before going to court.
Steven Mehr Westminster Bail Bonds Service is always ready to rush to your assistance and help you help your arrested friend or family member. Call us toll-free at 800-834-8522 any day of the year and any time of the day. Our professional staff of expert bail bondsmen will be more than happy to assist you.