Las Flores Bail Bonds
If you know a friend or relative who has been arrested in Las Flores, CA, feel free to contact Steven Mehr Bail Bonds Service toll-free at 800-834-8522. We are standing by 24/7, 365 days a year, to respond quickly and courteously to your urgent call. We can give you a free consultation concerning the details of your case and answer all of your bail-related questions, explaining to you how this complex process works. Our highly experienced bail bondsmen have the knowledge and professionalism it takes to make this crisis situation as stress-free as possible.
Through the course of 88 years of devoted service to customers just like you, we have built a reputation that is well respected throughout the state of California. All of our bail bonds agents are fully licensed, bonded, and insured, and we always comply fully with state law to keep your bail bond impeccable. We can meet with you on short notice in our private office or at the jail where your loved one is being held. We know how to handle a wide array of specific case-types, and we will be able to assist you, step-by-step, through the entire bail bonding process.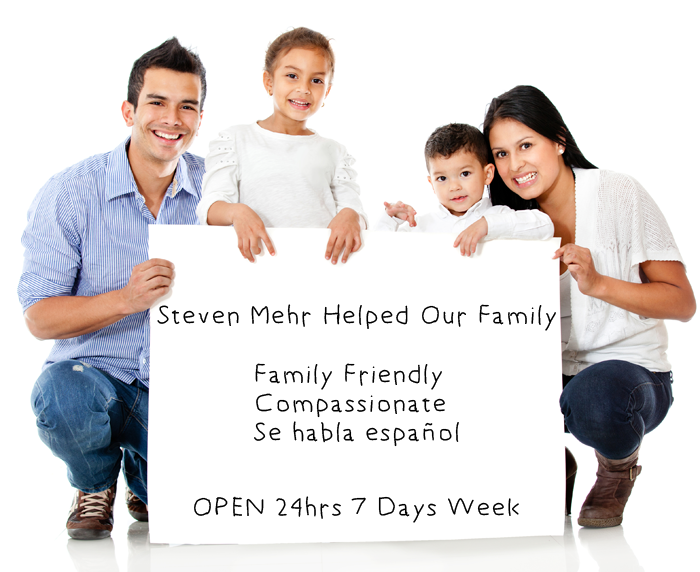 When an individual is arrested in Las Flores, CA, he/she will be booked at one of several local jails. Fingerprints will be checked against the DOJ national database to ensure there are no warrants, aliases, or bail holds out on the arrestee. If not, the person has "cleared fingerprints" and is eligible for bail. Otherwise, they cannot be bailed out at least until after their initial court appearance (arraignment). A "mug shot" will be taken, and the bail amount will be set based on the nature of the charges brought against them. If it is a capital crime that the defendant is accused of, they will not be eligible for bail. However, if your loved one can be legally bailed out, we can accomplish it quickly.
A bail bond is a contractual agreement wherein the bail bond agent guarantees to the court that the defendant will appear for all of his/her scheduled court dates. The friend or relative who posts the bail bond in the defendant's behalf guarantees to the bail bond agent the full bail amount in the event the bail money is permanently forfeited to the court. If the defendant misses a court date, but is later brought before the court, it is possible that the judge will re-instate the bail bond. This is at the judge's own discretion, however, so there is a danger of losing the bail money if the accused does not show up for court.
Other ways of getting your loved one out of jail include: paying the bail upfront and being released on one's own recognizance (O.R.).
You can pay the bail in full in cash or in U.S. treasury bonds if the court allows. You can also use real estate collateral to count as bail, but then you must get an appraisal done, which can cause unacceptable delay.
If the arrested individual is released O.R., no bail will be needed. O.R. is a government-backed, unsecured release of a defendant based on that person's promise to attend all scheduled court dates. The jail's staff can check on an inmate's eligibility for O.R. Such things as immediate family support, lack of a past criminal record, a good job history in the community, and references who will testify in the detainee's behalf can help establish "community status" and gain O.R. release.
While there are some exceptions, a bail bond is usually the most feasible solution. A 10% fee is set by state law as the bail bond agent's premium. Sometimes a discount can be gained, reducing the fee to 8%, but any offer below 8% is illegal. The fee is non-refundable and is the means by which bail bond agents make their living. Only if an agent were to break his/her end of the contract could the fee become refundable. An additional 10% fee applies only if the case lasts over a year but less than two years.
In many, but not all, cases, some form of collateral will be needed before the bond can be issued. This can include real estate, automobiles, bonds, bank accounts, credit cards, jewelry, and personal credit guarantees. If you have already posted a bond and put up collateral and fear the defendant may not show up for court, we can often help you secure your bond and collateral, so don't hesitate to reach out for help in that situation as well.
By using a bail bond, you can, in effect, pay a bail amount 10 times greater than the actual money you lay down. Furthermore, if you pay the bail in full yourself, your money could be tied up for months or even years without any interest accruing to you. Finally, the chances of avoiding a full loss of the funds should a single court date be missed are enhanced when you use a bail bond service.
If you contact Steven Mehr Las Flores Bail Bonds Service at 800-834-8522, the process can be expedited if you have the following information ready:
The full legal name of the person to be bailed out

The jail at which he/she is currently being held in custody

The charges and circumstances of the arrest

If already booked, the booking number and bail amount that has been set
If you do not have all of this information, however, we can assist you in collecting it. At Steven Mehr, we are dedicated to quality customer relations and reliable bail bond services. We have been in this business for almost nine decades, so you can be confident we know how to handle your case.