Steven Mehr Bail Bonds
6311 Rutland Ave Suite 1A
Riverside , CA 92503
951-788-1770

Location Near Jail Facility
1385 W. Blaine St. #H6
Riverside, CA 92507
951-788-1770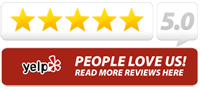 The bail process in California is lengthy and complicated after your arrest. After being taken to custody, you'll be processed, brought before the court, and the bail amount set. Unless you post the entire bail amount or speak with an experienced bondsman, you will stay in jail as you are waiting for your trial. Steven Mehr Bail Bonds can stand with you throughout your bail bond process. Engaging us can streamline your legal proceedings and secure your release quickly, keeping the disruptions to daily life at the minimum.
What is California Bail and How It Works
Bail is the amount of money a person should pay to get released from jail. By posting bail, the defendant leaves the confines of prison and returns to their everyday life, and works on building their legal defense. Securing bail ensures that the accused will attend all their court proceedings.
Most jails in California have posted bail schedules that outline bail amounts for most offenses. You can secure your release immediately following your booking by posting the bail amount outlined in the jailhouse bail schedule. Typically, bail schedules vary significantly according to the residency and the alleged crime. Generally, bail for a felony can be about five times the required bail amount for a misdemeanor. The more dangerous and severe the offense, the more significant your bail amount.
You can also choose to wait for the judge to set your bail amount. The judge will do so within forty-eight hours following your arrest.
Typically, your bail amount will depend on the following factors:
The seriousness of the alleged crime — As previously mentioned, the more severe the alleged crime, the higher the bail amount set.
Your criminal record — If your previous criminal record shows severe offenses or a significant amount of prior charges, your bail amount will be set high. A defendant with an outstanding warrant is denied bail as a way to keep them in detention to face their existing charges.
Community ties — An accused individual is less likely to flee the jurisdiction if they have invested or have a family residing in the community. Strong community ties might mean a lower bail amount.
The possibility of appearing in court — If you have a history of jumping bail, you will pay a high bail amount. From time to time, the judge can deny you bail altogether.
Flight risk — The judge will consider several factors when evaluating whether you are a flight risk, such as your court attendance history, current living arrangement, employment, citizenship, and financial capacity. If the court considers you a flight risk, the court will impose a more significant bail amount.
Once your bail amount is set, you could file a motion to modify your bond and have the bail amount lowered.
Different Forms of Bail
There are numerous options for posting bail. The form of bail you post depends on factors like the alleged crime, the bail amount, and the financial situation. Here are the most common types of bail:
Cash Bail
Either you or your co-signer can post cash bail directly with the detention facility or jail to secure your release. You should post the entire bail amount. You can either pay by cash, money order, travelers' check, or personal check.
Property Bond
You or the indemnitor can post bail using collateral. The value of the asset (home, jewelry, or vehicle) should be the same as that of your bail. Please note, the court can forfeit the property if you fail to appear in court for your court hearings.
Bail Bonds
Also called surety bonds, bail is used when the defendant or their co-signer enters into a contract with a skilled bail bondsman. A bail bond is a legal instrument issued by a certified Riverside bail bonds agent and is valued at the same amount as the bail. You should pay a non-refundable premium, which is generally ten percent of your total bail amount, to acquire the bondsman's services.
Sometimes, you might be required to obtain your bail amount using collateral like savings accounts and real property.
The conditions of the bail bond contract vary with clients and depend primarily on the case circumstances like the seriousness of the alleged charge, entire bail amount, and your criminal record. Once the criminal case is closed, every party is acquitted of the accountability for the bond.
Bail Conditions
Bail conditions are designed to ensure that you attend your future court hearings. If you are released and violate the terms, you will be arrested and your bail forfeited by the court. To gain a better understanding of the terms, speak with your bail bond agent.
Some of the bail terms include:
You should regularly check in with a pretrial service officer to ensure that you comply with your bail conditions.
In cases involving stalking, criminal threats, or domestic violence, the judge might impose a no-contact order that requires you to refrain from communicating or attempting to get in touch with the alleged victim.
If you are released on bail and are employed, you should keep your job. If you aren't employed, you should secure a job.
To lower your likelihood of fleeing the jurisdiction, the court might impose a no travel restriction and ask you to surrender your passport or driver's license. If unavoidable circumstances require you to leave California, you should notify both your bondsman and the pretrial service officer early.
The court may impose a no firearm limitation that restricts the use, sale, or possession of any firearm.
How to Bail Your Loved One from Another State
Bailing a loved one out is a complex process, and it gets more complicated as far as an out-of-state case is concerned. The arrested individual will have limited access to jail phone and time, so you could be the only resource who can find an out-of-state bail bond agent and research on the required bailing processes.
When bailing out a person in another state, you need to understand the bail procedure and process of the state in which the arrest happened. Every state has its operations and rules on how it handles bail. Since finding these laws is difficult, contact the jurisdiction holding your relative or friend and request them to advise you on what to do.
Additionally, a bondsman can help you. It would be best to use an agency from your state and not the state or county where the arrest happened. Your local bail bond agent can handle the whole process on your behalf. Most bailing companies are reluctant to work with out-of-state clients directly due to the possibility of the suspect skipping bail. You can also meet with the agency and develop a good relationship with them.
After hiring the bondsman, the agent will take either of the following actions:
The agent will travel to Riverside and work on your loved one's release, or
The agent will use the transfer bond via another provider working where your relative or friend is detained.
Most bail agencies prefer using the transfer bond since it restricts most expenses involved with the travel like getting a hotel room, paperwork, and flying. If your provider chooses to handle your process directly, you will pay the travel fees.
The local bond agency will reach another bail agent who operates within the area when the arrest occurred. The two agencies will work together to get your loved one released.
The agency in Riverside will accept the transfer bond offer because the financial accountability lies on the other company. Moreover, it is a win for the local agency because they will gain experience handling out-of-state release and bail procedures.
When your bail bondsman pays transfer bonds, they act as an intermediate between you and your bail agent in California. When posting your Riverside bail bonds, the agency will accrue additional costs passed on to you. Please note that the transfer fee is paid for paying your bond. It is different from premium.
After your loved one is released, make sure you keep in touch with the local bondsman. Should any trouble arise, the agency will rather hear what happened from you than from the court or judge. Your bail bondsman is a person like any other and understands that things happen.
Riverside Bail Bonds Financing
Being jailed or having a loved one detained is stressful. Trying to figure out how to get released can be overwhelming and, at times, almost impossible. That is where an experienced and compassionate bail bond agency can assist.
Even though you do not have adequate money to pay your bail bond, the agency can design a payment plan that suits your situation and needs. Some of the aspects you might find in your payment plan include:
Down payment — Even if you do not have the entire bail amount, you must pay a down payment that functions as your initial installment. The larger the down payment you pay, the higher the possibility of securing your payment plan.
Installments — It permits you to pay your bail in installments instead of the entire amount at once. You can choose to pay the installments monthly or according to your contract terms.
Interest rates — Your bail bond payment comes with interest rates. You can get a payment plan with cost-effective interest rates or negotiate your rate with your experienced bail bond provider.
Zero down bail bonds — Sometimes, even the premium (usually 10%) is more money than what the defendant can afford. Upon approved credit, your bail bondsman can help you get released without paying any premium. If you've a home with equity that can cover your bond's cost or have a co-signer who owns a home, the agency can set up a flexible payment plan that does not require any down payment. To learn whether you qualify for the 0% bail bonds, contact your bail bond agency now.
GPS Monitoring for Your Bail Bond
Sometimes, when you require a huge bail amount, it can be hard to determine the necessary premium. It would help if you worked with your bondsman to establish your payment plan. Using GPS monitoring might assist in lowering the cost of your bail bond financing.
Also, the court might require you to use GPS monitoring as a bail condition. Your bail bondsman can arrange for GPS monitoring to meet the court requirement.
Paying Your Riverside Bail Bonds Using a Vehicle or Car Title
You can sometimes use pink slips and car titles for short time bond collateral. Suppose you are arrested at the wee hours of a Saturday night for driving under the influence. In this case, the bondsman might allow you to sign over a vehicle or car title to hold as collateral for freeing you on bail until you can get your bail premium on a business day. Please note that these examples are assessed independently and are not available to all defendants. The vehicle should be paid off, clean title in hand, and be worth a lot of money.
A great alternative to those wishing to use car titles for Riverside bail bonds is using a vehicle title loan company. It leverages the car's equity to get the money that is used to pay the bonding firm. Paying your bondsman the entire bail premium or a large down payment can lead to a reduced discounted rate, saving you lots of money. Ensure you consider the loan company costs when making your decision.
Collectible, high-end vehicles and classics are preferred as collateral for bail bond financing.
Bail Bond Payment Plan Eligibility
Some of the factors that might influence your qualification for a bail bond payment plan include the following:
Credit score
Your employment history
Criminal record
Your perceived ability to repay your bond
Moreover, the bonding company will require a co-signer (a person to sign liability for your payment plan should you fail to pay or skip bail). Your co-signer should have a valid government-issued identification, a home for collateral or submit proof of income like pay statements or pay stubs.
Riverside Jail and Police Department and Court Contact Information
Jail and Police Department Information
Riverside Sheriff's Department
Phone: (951) 955-2400
Riverside Police Department
Phone: (951) 351-6099
Robert Presley Detention Center
Phone: (951) 955-4500
Riverside County Jail Inmate Booking Search
Phone: (951) 386-3495
Court Information
Riverside Juvenile Hall
Phone: (951) 358-4200
City Courthouse, Riverside
Phone: +1 951-777-3147
Find a Reliable Bail Bond Agency Near Me
Imagine it is at 3.00 am on Friday, and the worst-case scenario is taking shape, and you are arrested and detained. On top of the anxiety, you'll be wondering how you will get released. Generally, your options are limited, and it can worsen when your loved ones don't have the money to secure your release. That is where a skilled Riverside bail bonds agent comes in.
Steven Mehr Bail Bonds is a family-oriented company that extends open arms to understand and listen to our clients' needs. Consequently, we can answer your questions, guide, educate, and facilitate you through your bail bond process. We also offer reasonable bail bonds and flexible payment plans designed to help your relative or friend get released quickly. To get started with the bail bond process or learn more about our various services, do not hesitate to contact our office at 800-834-8522.