La Habra Bail Bonds
If you or a loved one has been arrested and being held in the La Habra Jail, the agents at Steven Mehr Bail Bonds can help. Our agents are qualified and highly trained to work with every law enforcement agency in the state. By calling our agency, you can put our bail bonds agents to work on getting your loved one out of jail. If we get started soon enough, we can have your loved one released from La Habra Jail before they are transported to Orange County. This will dramatically speed up the process and prevent the lengthy holds that occur when dealing with a larger facility.
Professionalism and Integrity
Our 88 years in business has been provided us with a reputation built on integrity and professionalism. The experience and knowledge we have gained during our years in business makes us one of the most well respected and trustworthy bail bonds agencies in the state. When you choose the Steven Mehr Bail Bonds Agency in La Habra, CA, you will receive the following benefits:
No yearly premium if the case lasts longer than one year

We offer a fast turnaround when it comes to getting defendants released

Exceptional 24-hour service that is both courteous and professional

100 % confidential

Variety of payment options, including credit cards, cash and payment plans for those who qualify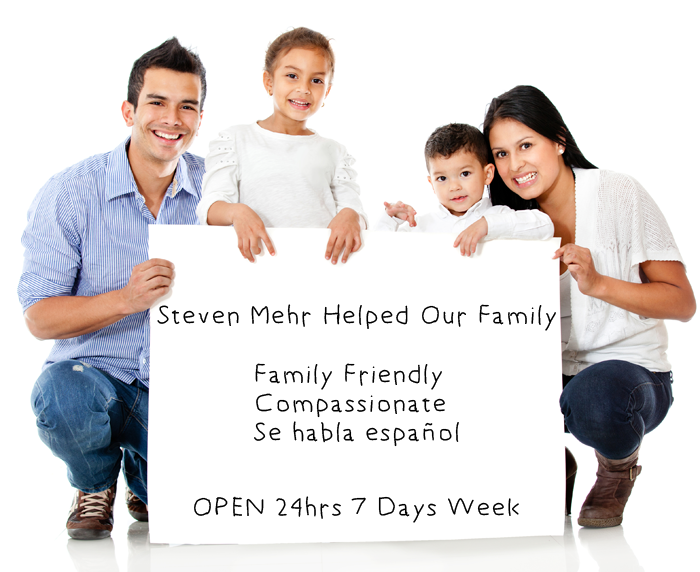 What Is Bail?
Bail bonds are similar to insurance policies. They are designed to give the defendant the opportunity for early release in return for a promise to appear at all court hearings as well as any other stipulations ordered by the court. The defendant must post a bail bond as a way of proving their sincerity. If for some reason, the defendant does not show up for court, their bond will be forfeited and a bench warrant will be issued for their arrest. Depending on the circumstances, if the defendant is brought back to the jail, their bail may be reinstated. Once the case is over, the bail will be exonerated and the funds returned to the co-signer.
Bail bonds and cash are the most common forms of payment. Property bonds are also used. A property bond is secured by physical property that has monetary value, such as real estate, vehicles or securities.
There are situations that would prevent a person from being bonded out of jail. Their past criminal history, the seriousness of the crime and the defendant's risk for flight are all considered. Bail is determined by considering the guilt of the defendant. Bail amounts can range from a few thousand dollars to over a million, depending on the seriousness of the crime.
Steven Mehr Bail Bonds is a leader in the industry. At La Habra Bail Bonds, we take great pride in offering exceptional services to every area of California. Call us today at 1-800-834-8522.