Villa Park Bail Bonds
If your family member or friend has been arrested in Villa Park, CA, do not hesitate to call Steven Mehr Bail Bonds Service toll-free at 800-834-8522 to receive immediate assistance. We are the best in the business, with over 88 years of solid experience at helping people just like you. We are available to answer your call 24/7, 365 days a year.
We have licensed bail bondsmen stationed in the local Villa Park area who can meet up with you with only minutes' notice. They can explain to you in detail the bail bonds process as well as the booking and release process of the Orange County Jail.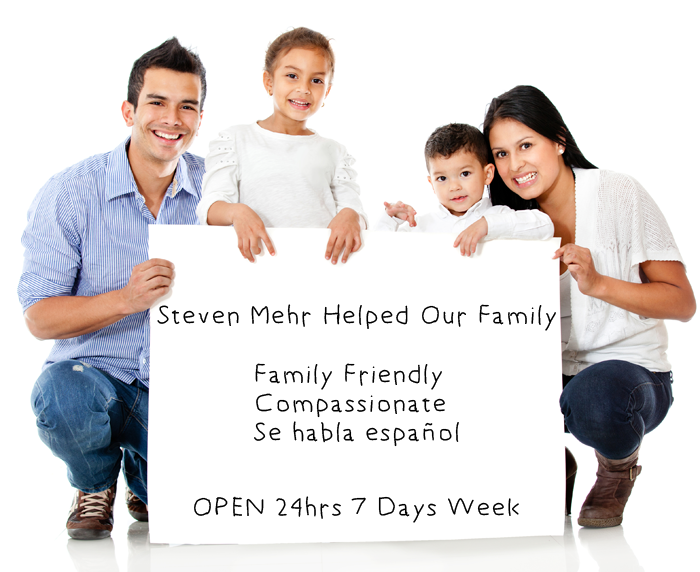 How Does a Bail Bond Work?
A bail bond is a contractual agreement which obligates the bail bond agent to ensure the bailed out person shows up for all of his/her court dates. It also obligates the person posting the bond in the inmate's behalf to pay the full amount of the bail in the event that the bail money is permanently forfeited to the court. A bond is forfeited upon the defendant's non-appearance for a required court hearing. A "bench warrant" will then be issued by the presiding judge. Once the defendant has been brought to court, it is possible that the judge will re-instate the bond, but this is entirely at the judge's own discretion.
How Much Do I Pay For a Bail Bond?
The California Department of Insurance mandates that all licensed bail bonds companies charge a fee of no more and no less than 10% of the total bail amount. This fee can, under special circumstances, be reduced to 8%. Anyone offering less than 8%, however, is violating the law and putting any bail bonds they issue in a precarious legal position.
The bail amount is set by Orange County. Each part of the criminal code has a separate, pre-determined bail amount associated with it. Felonies will carry higher bail than misdemeanors, for example. The higher the bail, the higher the fee, but it is always 10% (or 8%).
What Payment Methods Can I Use to Secure the Bail?
We accept all forms of payment, including cash, check, credit card, cashier's check, etc. To secure the bond, you may need to provide some form of collateral, such as real estate, cars, bank accounts, jewelry, etc. We can meet with you to help you through the bail bond application paperwork step by step. In many cases, we can also offer you the option of processing the bail bond over the phone.
If you cannot come up with the bail bond fee, we can offer you several different payment plan options. Usually, these plans do not require collateral. If you credit is good, we may be able to give you a zero-down, zero-interest arrangement. In other cases, half-down may be required. You can contact us to discuss your financing options, and we will work with you to enable you to to post the bail.
How Long Will It Take to Post the Bail?
If you contact us soon enough, we may be able to post bail very quickly at the Villa Park Jail, but the inmate will likely be transferred to the Orange County Main Jail in a matter of hours if not of minutes. The booking and bailing-out process is much faster at Villa Point than at the Orange County Jail in Santa Ana. It may not take more than an hour or two at the former, but it may take 12 to 24 hours at the latter.
In either case, we can get your loved one bailed out of jail as soon as possible. Our intimate knowledge of the jail facilities and of the inner workings of the criminal justice system help us to help you get your friend or family member free from police custody with great dispatch. Once free on bail, the former inmate must still appear in court whenever it is required of him. We can meet with him after his release to orient him to the bail bond process and the requirements the law still places upon him. We will also advise that your loved one obtain the services of a good criminal defense lawyer without delay.
Our Commitment to You
Steven Mehr Villa Park Bail Bonds Service is here to help you 24/7/365 with all of your bail bond needs. We can give you fast, friendly, and professional advice. We can give you free information regarding the bail-out process. Call us today at 800-834-8522 to talk with one of our highly helpful bail bond agents.