Buena Park Bail Bonds
In the Buena Park area, Steven Mehr Bail Bonds has agents who have immediate availability. We have been in business for 88 years and know the importance of prompt, efficient service. We offer exceptional service to every area we serve, including Buena Park and the surrounding areas.
Bail Bonds Experts in Buena Park
We have served the state of California for 88 years. Our experience and expertise in the bail bonds industry is unsurpassed. We have one of the best records in the state when it comes to fast, convenient, efficient and confidential service.
We are:
Easy to work with

Incredibly fast

Offer 24 hour convenience
At Steven Mehr Bail Bonds, we make sure each of our staff members are highly trained and know everything there is to know about the bail bonds business. Since 1927, we have offered our clients the best service possible. We understand how difficult it can be when a family member is arrested. That is why we make the promises we do when it comes to helping you out of a bad situation. Call us immediately at 1-800-834-8522 if you find out a loved one has been arrested. The sooner we have the information and can get the process started, the sooner they will be released and on their way home.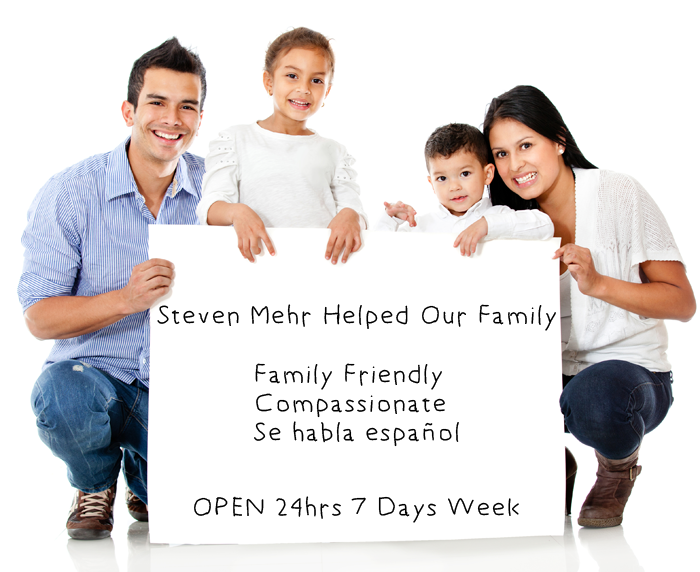 With our eight decades of experience, we know how to handle even the most difficult of situations. Our offices are never closed. The police do not take a holiday and neither do we. When you call our office, you will speak to one of our licensed agents. They will be there to guide you through the process and help you understand exactly what is going on. If you have questions or concerns, call our Buena Park Bail Bonds office at 1-800-834-8522.
Need to get a loved one released from jail? We can get them out in minutes at an affordable rate. Call our agency now!
Affordable bail bonds

We never close!

Fast, efficient bail bonds

Payment plans available for those who qualify

Guaranteed Satisfaction 100% of the time
You Can Count On Our Local Buena Park Bail Bond Service
It's true, we are not the only bail bonds agency in California. We are, however, the best and most efficient. If an arrest occurs in Buena Park, we are guaranteed to be the closest one to the jail. Our agents are strategically placed throughout the state so we can be first to the jail in case of a bail bond emergency. We have taken the time to get to know the Buena Park Police and the staff at the facilities. We have a working relationship built on trust and respect and that works to your benefit.
If a person finds themselves in jail, their only thought is about how quickly they can get out. A bail bonds agency that is unfamiliar with how the Buena Park facility operates may stall the process causing the defendant to remain behind bars much longer than expected.
Before an agent can post bond for a defendant, they must be cleared and a bail amount set. Being "cleared" means that a warrant check was performed and there were no active warrants or holds that would cause the defendant to have to stay in jail. Once that has been determined, the bail is set and the bail bond agent can post the bond and begin the release process.
Before a defendant can be released on bail, they must receive a thorough medical examination. Paperwork will also need to be completed. This part of the process is relatively simple and is finished rather quickly. In most cases, it will take less than 30 minutes. If the facility is extremely busy it can take upwards of 8 hours or more. There are several factors that play into how quickly a person will get released, most of which are out of the bail bond agents' hands.
No need to come to our office – You can't come to us? No problem! We can come to you. Let us know where you want to meet and we will be there.
What do we need from you?
The two main pieces of information we need from you in order to bond someone out of jail are:
The full name of the defendant

Where they are being detained
If you don't know the location, we can figure it out. We can talk to the staff at the Buena Park Police Department and find out what we need to know. They can tell us where the defendant is in reference to the booking process and how much longer it will be before bail can be posted.
After we have bailed the defendant out of jail, we will meet with them. We will go over all of the information concerning the case and what we expect from them. We will let them know what role we will play as well as what the co-signer is liable for, if they should choose not to appear in court. Our agents will finish the process in a timely fashion and have the defendant home as quickly as possible.
Our agents can meet with you wherever is convenient for you. Home, office at the jail or wherever you feel the most comfortable. Call our agency today to set up a meeting. Our number is 1-800-834-8522!