Steven Mehr Bail Bonds
20301 Southwest Acacia Street #200
Newport Beach, California 92660
949-675-9050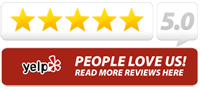 Probably, you have heard of cases where a defendant has been released from jail through bail. Regrettably, if you cannot afford your set bail amount, you will remain in custody awaiting your trial, resulting in loss of homes, custody of your children, and employment. The effects of not having the funds to post your bail could be life-altering, depending mainly on the crime and the case circumstances. Fortunately, skilled bail bonds companies like Steven Mehr Bail Bonds are available 24/7 and can guarantee a release from any California jail or court at any time of the day. That means you can return to your everyday life as soon as possible.
What is Bail?
Bail is a bond, property, or money posted in a court in return for an accused person's release from detention while awaiting your trial. The bail is aimed at ensuring the defendant attends their court proceedings after their release. If the suspect skips bail, the court could forfeit (keep) the property or money and issue an arrest warrant for the suspect.
You can post your bail using cash which is paying the entire amount. It can be through a cashier's check, money order, personal check, or using a credit card. Other ways of getting a release include using a bondsman if you cannot afford to pay your bail amount or on your own recognizance (OR).
Who Sets Your Bail?
Typically, a magistrate or judge sets the bail amount at the initial court appearance. It can be either at an arraignment or bail hearing. In most cases, courts use bail schedules as the beginning point for the bail amount. The bail schedule outlines typical bail amounts for charges in the jurisdiction.
Sometimes, the accused can post their bail at the police station following their arrest. Although this option will accelerate the release, the suspect will pay the amount highlighted in the bail schedule and cannot contend for any amount lower than what is outlined. Only the judge could lower or increase bail at a hearing.
Courts don't use bail schedules often to set bail amounts. Instead, a judge will use risk-based assessment to decide whether the defendant will pose a community risk or return to court if released. The greater the accused's public safety or flight risk, the more the bail amount set. Sometimes, the judge might deny bail.
The risk-based assessments also consider:
The severity of the offense committed
The accused's criminal history
Community ties
Previously missed court hearings
If the defendant does not pose a public safety or flight risk, the judge might release them on their own recognizance. In other words, the defendant will not post bail, but the judge will impose terms and conditions on the release.
Using a Bondsman
If you cannot afford the bail amount set, you can consider seeking the services of a seasoned bondsman. The bail bond agent works through a surety firm to offer Newport Beach bail bonds to the court. In other words, it is an agreement between the court and the agency where the bondsman ensures the defendant meets all judicial requirements, including making court appearances. Otherwise, the agency will post the entire bail amount.
Consequently, the bondsman ensures compliance in exchange for a non-refundable premium (typically ten percent) of the entire bail amount. For instance, if the court sets a bail of twenty-five thousand dollars, you will pay a premium of two thousand and five hundred dollars.
Any experienced bail bond agent works aggressively to accommodate the payment abilities of all clients. You can make your payments online or in-person using credit cards, cash, debit cards, money order, PayPal, check, or bank wire transfers.
Depending on your bail agency, you can also secure a bail bond without money using:
A payday loan or cash advance
Promissory note
Car title loan
Stock and bond pledge
Whole life insurance policy
Government pay-services
American Express Concierge Services
Personal Information You Should Submit as a Newport Bail Bond Applicant
Here are personal details you should provide your bail agency in exchange for their services:
Full name — If you're posting bail for a loved one, you should offer both your full name and that of the defendant. Street names, nicknames, and slang aren't accepted.
Contact details — You should provide your phone number, email address, home address, and employer's address. The bondsman might also inquire if you are on any social media platform or ask for the contact details of your friends and relatives.
Physical description — Your bondsman might or might not decide to ask for physical descriptions depending on physical preferences and flight risk cases. Included in your physical description might be your primary motor vehicle's description.
Employment details — You should provide information like your employer's address, contact information, email address, and phone number. Moreover, you should provide evidence of employment like copies of the work schedule and current paycheck stubs.
Birth record — Additionally, you should provide your birthday and place of birth. The bondsman requires this information when looking for and accessing government records like arrest and court records.
Legal documents — Other legal documents accepted include birth certificates, recent mail as evidence of address, passport, identification card, social security card, and passport.
Bail Bonds Financing: How Newport Beach Bail Bond Payments Work
Securing bail bonds is an effective method to get a friend or relative out of police custody. While purchasing a bond is more cost-effective than paying the entire bail amount, the defendant might have challenges paying the premium from time to time.
Nevertheless, that shouldn't prevent you from looking for assistance. Your bondsman could set up a flexible payment plan to make sure you can foot the premium founded on the financial capacity.
Here are some of the Newport Beach bail bond plans to consider:
Down Payment
Usually, the bondsman will require that you pay ten percent of your bail amount requested by the court. If you cannot get the ten percent, you could negotiate with your bondsman, so you pay a down payment (a percentage of the premium) and pay your balance later.
Please note that the bail amount required by the judge will significantly affect your down payment's size. The larger the bail requested, the greater the down payment.
Other factors that determine your down payment include:
Employment record
Living conditions
Credit score
Since exact fees and costs vary with companies, it is wise to get your questions answered, and concerns addressed upfront.
Installment Payments
The plans permit you to pay your Newport Beach bail bonds in installment. For instance, if you can't afford to pay your bail bonds upfront for one thousand dollars, you can make a down payment of five hundred dollars and clear the rest in installments later.
The higher your down payment, the greater the likelihood of securing this payment option. Other factors affecting the eligibility for the payment option include credit score, employment history, arrest history, length of residency, and ability to pay. Sometimes your bondsman might request collateral.
Find Out if Interest Rate Applies to Your Remaining Balance
Since you're paying your bail premium in installments, the balance might be subjected to an interest rate determined by the bail agency. When negotiating your payment plan, know what amount you are comfortable paying monthly to prevent skipping a payment, resulting in an accumulated interest rate and loss of the collateral.
Finally, find out the duration you've to pay your balance and the interest rate.
Can Newport Beach Bail Bonds Affect Your Credit Score?
The credit score might be impacted if you paid the bail bond agent using a credit card, and it increases the balance and credit utilization adequate to affect the score.
Additionally, it could be impacted if the defendant took a personal installment loan to pay. There will be an initial slight drop from a hard inquiry. However, if the new loan gave them more forms of credit, it could improve the score.
What You Can Do and Cannot After Your Release: Newport Bail Bonds Terms and Conditions
Bail conditions are tailored to serve two purposes, namely:
ensure the defendant attends their court hearings, and
to safeguard the community.
The judge should weigh and determine what conditions are reasonably paramount in accomplishing these purposes.
While the conditions imposed depend on the case facts, here is what you can do and cannot:
When You Can Travel
Generally, if you're released from jail, you could travel within California with consent from the court and the bail bond agent. If you want to travel out of the state, you should acquire written consent from the judge. However, depending mainly on your bond amount and case circumstances, the bondman might restrict your travel.
International travel is not allowed. You should surrender your passport.
You Should Look for and Keep Your Employment
If you have employment, continue working. It proves to the court that you have connections to the community and are not a flight risk. Additionally, paying attention to your work lowers the risk of engaging in another illegal conduct that might lead to your bail revocation.
If you do not have a job, find one. It proves to the judge that you're taking responsibility for your daily life.
You Have to Comply with Your Bail Conditions
As previously mentioned, when released on bail, you should adhere to your bail conditions imposed while awaiting trial. Your bail conditions will depend primarily on the alleged crime committed, community ties, mental state, and criminal history.
For instance, if you face driving under the influence (DUI) charges, the court might impose conditions like attending DUI school, submitting to random drug tests, and avoiding alcohol.
Stay Away from Certain People and Places Like Bars or Gang-Related Hangouts
The more you are around criminal elements, the higher the chances of violating another law. Therefore, it is wise not to put yourself in that situation whatsoever.
Don't Possess Any Weapon in Your Home, Workplace, or on Your Person
Although a weapon's definition varies with different people, avoid having bladed weapons, blunt objects, and guns.
You should also follow curfew limitations.
Everything You Need to Know as an Indemnitor
Without foreseeing it, most persons are put into assisting a relative or friend who has been detained. With the timing and anxiety of the bail, most do not understand their responsibilities when signing the Newport Beach bail bonds contract.
Here are the responsibilities of a co-signer:
Together with your bail agent, you should ensure the accused person attends all court hearings.
If the defendant skips bail, you should pay additional charges if the bail bond agency hires a bounty hunter to locate and arrest the accused.
If the bounty hunter can't apprehend the accused individual, you should pay the entire court-set bail amount. If you used collateral when signing your contract, it will be used to foot the bail bond and won't be returned.
Bail agents understand that children become sick, vehicles break down, and the defendant might miss court dates due to extenuating circumstances. Nevertheless, most defendants and co-signers do not realize that bail companies can easily take care of these issues with a phone call immediately after the defendant misses their court date.
Suppose you are uncomfortable with the suspect's conduct, like violating other laws. In that case, you can contact the bail bond agent and advise them of your concerns and desire to revoke your contract. That means the agency will return the accused person to police custody.
You must be a U.S citizen with good job history, adequate credit score, and living responsibly.
Before bailing a person out, put the following into consideration:
Do you trust the accused?
How well do you know the defendant?
How long have you known them?
Will the accused take on the obligation of attending their court hearing without you prompting them?
What is your relationship?
What is their school, employment, or work history?
Do they have a stable job?
Also, ensure you read and understand all the terms of your bail bond agreement before signing.
If the Accused is Released, the Criminal Case is Dropped, or the District Attorney Does Not Press Charges, Will You Still Finish Paying for Your Bond?
Yes. You should make the bail bond payment (arranged during the signing) until the bond premium is paid off. Criminal case changes don't alter your original payment conditions. Recall, the premium is not refundable after the bail agency has offered the service of ensuring your loved one is released.
Newport Beach Jail and Court Information
Harbor Justice Center Newport Beach
Newport Beach Police Department
Phone: (949) 644-3681
Find a Qualified Bail Bondsman Near Me
California's justice system can be challenging to navigate, especially when seeking bail, yet you have limited resources. Doing it alone can only result in making a lot of costly mistakes and frustrations. Having helped thousands of defendants, the experienced team at Steven Mehr Bail Bonds understands your worry and fears. That is why we act fast whenever you reach us. We can make the process less confusing by keeping you informed of the bail process progress and, most importantly, when your loved one is released. For more information, contact us at 800-834-8522. We are ready to answer your questions and assist you.