Fullerton Bail Bonds
Have you been arrested and charged with a misdemeanor or felony? Call Steven Mehr Bail Bonds and talk to one of our licensed agents. Our offices are open 24 hours a day, 7 days a week. Call us today at 714-408-7494.
Licensed bail bonds agents are waiting for you to call!
How to Find the Right Bail Bond Agent in Fullerton
If you are looking for the right bail bond agency, you will need to look for the one that has best reputation and receives the most referrals. Steven Mehr Bail Bonds has been in business for 88 years. Our agents have experienced almost every situation possible and are available to answer your questions anytime you need answers. We have experience in dealing with Santa Ana, Anaheim and Fullerton courts and law enforcement agencies. Our agents are licensed and bonded and capable of handling your case. Having a loved one arrested can cause both financial and personal hardships. We are here to help. All you have to do is call 1-800-834-8522 to get the processed started.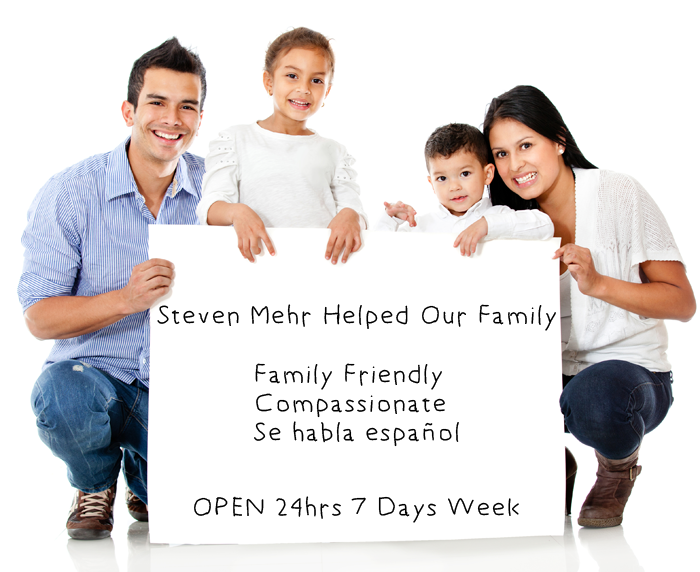 When Is a Bail Bond Needed?
A bail bond is needed whenever a loved one has been arrested and a bail amount has been set. Once bail has been determined, one of our licensed Fullerton bail bond agents will be able to write a bond and post the needed funds to get your loved one out of jail. To write the bond, the agent will need to receive a premium which is normally 10 percent of the total bond amount. If the bond is exceedingly high, the agent may require some type collateral to secure the bond.
The Booking and Intake Process
When a person is arrested and taken to the Fullerton Police Department, they will be booked and processed. This process includes:
Personal information and physical description will be documented

They will be photographed and fingerprinted

Criminal history and background check

Medical evaluation to determine both mental and physical health

The inmate will receive a list of the jail's rules and regulations

The inmate will be allowed to make a phone call to their attorney, family member or bail bonds agent
How Long Does the Release Process Take After Bail Is Posted?
The release process can take anywhere from 3 to 8 hours after bail has been posted by the agent. The process may take longer if the facility is busy or has a higher than normal number of inmates being processed.
What Qualities Should A Bail Bonds Agent Have?
A bail bond agency that has been in business for any length of time normally has a reputation for being very good at what they do. If you are considering a specific agency the first thing to find out is if they are members of any bail bonds organizations. For example, the CBA (California Bail Agents Association) and the OCBAA (Orange County Bail Agents Association) are two of the most widely recognized. It is also important to learn their standing with the California Department of Insurance. You can also talk to local attorneys. Many will offer recommendations as to which bail bonds agency is preferable.
To check the standing of an agency with the California Department of Insurance, use this link http://www.insurance.ca.gov/0200-industry/0070-check-license-status
FOR IMMEDIATE ASSISTANCE WITH BAIL BONDS IN FULLERTON CALL STEVEN MEHR BAIL BONDS RIGHT NOW AT 714-408-7494!!