Laguna Woods Bail Bonds
If your friend or family member has been arrested in Laguna Woods, Steven Mehr Bail Bonds Service has 88 years of experience at dealing successfully with situations just like yours. Our bail bonds agents are quick, discreet, honest, and well-informed of all the legal details that pertain to the bail bond process. Call us for free at 800-834-8522 to receive immediate help from seasoned professionals. We are available to take your call 24/7, 365 days a year.
Why Choose Steven Mehr?
It is true that there are hundreds of other bail bonds companies in Laguna Woods, but they cannot compete with the immense experience accumulated at Steven Mehr. Don't let less knowledgeable bail bonds agents "experiment" on you as they work their way up the learning curve. We have the intimate familiarity with the court, law enforcement, and jail systems of Laguna Woods that you need to make your bail-posting experience as quick and painless as possible.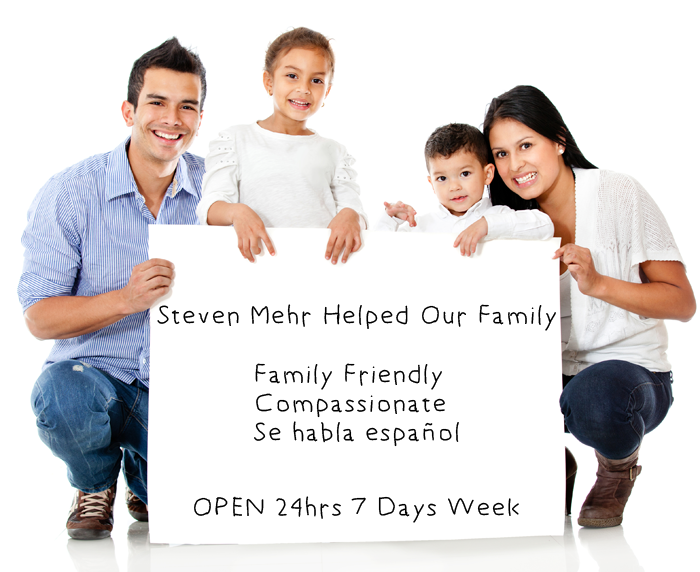 How Much Does It Cost to Post a Bail Bond?
The California Department of Insurance regulates bail bond fees, setting them at a mandatory 10% rate based on the total bail amount. If you qualify for a 20% discount, the rate can be as low as 8%. Anyone offering you less than 8% is not operating legally and working through them would cause you to violate the law and jeopardize the validity of the bail you post. Good credit and/or adequate collateral will factor into your qualifying or not for the 20% discount.
What Forms of Payment Are Accepted?
We accept multiple forms of payment, including credit card, cash, cashier's checks, etc., and we can offer you payment plans if you cannot pay the full 10% premium out of pocket. If your credit is good, you may qualify for a no-interest financing agreement and/or a zero-down arrangement. A half-down scenario is more typical, however. Our payment plans offer very affordable payment installments. We do all we can to make it possible for you to pay the premium, secure the bail bond, and get your loved one out of jail fast.
What About Collateral?
Be aware that when you co-sign to provide bail in someone else's behalf, you may be required to put up collateral. To qualify as a co-signer, you normally need to be employed and to have owned or rented your own home for a specified extent of time. A qualified co-signer can often bail someone out with no more "collateral" than their mere signature. In other instances, however, collateral such as real estate, automobiles, bank accounts, expensive jewelry, and the like will be required.
How Does a Bail Bond Work?
A bail bond is a contractual agreement whereby a licensed bail bond agent guarantees to the court that the accused will show up for all of his/her required court appearances. The individual who posts the bail in the accused's behalf guarantees the bail money to the bail bond company, in the event that the bail is permanently forfeited to the court. This could occur if the bailed-out person does not show up for his/her court dates. It is true that a bail bond forfeiture can often be reversed by simply bringing the defendant before the court. However, such re-instatement is totally up to the presiding judge, and thus, missing a court date is a very serious matter indeed.
The Importance of Contacting a Bail Bond Agency Quickly
When someone is arrested in Laguna Woods, they are temporarily held in the Laguna Woods Jail. If, after 24 to 48 hours goes by, no one has bailed the arrestee out, he/she will then be transferred to the Orange County Main Jail in Santa Ana. The bail out process can be as quick as one or two hours in Laguna Woods, but at the crowded, maximum security jail in Santa Ana, release can take anywhere from 12 to 24 hours. Thus, it is obviously always better to act fast before the incarcerated individual has already been sent to Santa Ana. In either case, however, we at Steven Mehr Bail Bonds Service can guide you through the full process from beginning to end at no extra charge.
We Make the Bail-Out Process as Easy as Possible
We are available 24/7/365 to take your urgent call and get your loved one out of jail. We are experts at gathering all necessary information and filling out all necessary paperwork in short space of time. You can come to our quiet, comfortable lobby to complete your paperwork with our assistance, or you can arrange for the bail bond using phone, fax machine, email, and credit card. In that case, you will not need to even step foot in the Laguna Woods jail nor leave your present location. Contact Steven Mehr Laguna Woods Bail Bonds Service today at 800-834-8522. The call is free, and we can answer all of your questions as well as do everything possible to get your friend or relative out of jail fast.