Placentia Bail Bonds 
If you have been arrested or know someone who has in Placentia, CA, we can help you. Call our office immediately at 1-800-834-8522. We're open 24/7 to have you out, FAST.
Our bail bondsmen are licensed, experienced, and knowledgeable and can assist you in the areas of Placentia and throughout Orange County. They will help you diligently through the process and ensure you are released in a timely manner. We have professional working relationships with the Placentia Police Department, and the Orange County Main Jail located on N. Flower in Santa Ana, making the process simple and fast.
After an arrest, everyone is innocent until proven guilty. At Steven Mehr Placentia Bail Bonds, our staff consists of men and women just like you. We believe anyone that has been arrested should be treated with the utmost respect and dignity that they deserve. No one should feel judged. We all have rights, and part of those rights is your 8th Amendment right to bail. We will strive to secure those rights for you and get you through the process swiftly.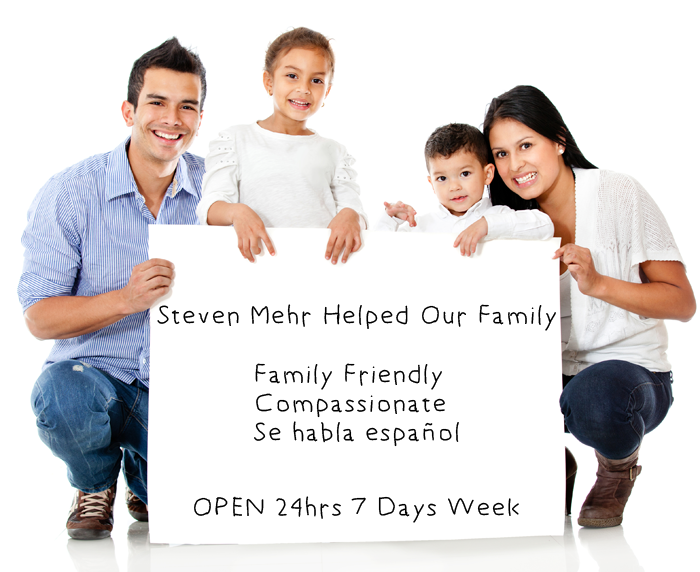 How It Works: Placentia Bail Bonds
When someone is arrested by the Placentia Police Department, they will be held at the Orange County Central Jail Complex Intake/Release Center (IRC). The IRC processes inmates 24/7 giving us the opportunity to assist you day or night.
The arrestee will be booked, fingerprinted, and photographed. If applicable a criminal history report will be reviewed. After booking the arrestee will be moved to either the Central Men's Jail (CMJ) or the Central Women's Jail (CWJ). The arrestee will be placed in a holding cell and secured until a bond is posted. Approximately 1-3 hours after the booking process is complete, an arrestee is eligible for bail.
To be released on bond, a licensed bail bond agent must physically appear at the Intake/Release Center (IRC) to post the bond. Unfortunately, the law prohibits anyone with a "No-Bail Warrant" or any hold, such as an "Immigration Hold (ICE Hold)" to be released.
We are registered bondsmen within the State of California who have a working relationship with the Orange County Central Jail Complex. We do not use middlemen or any third party to post bonds allowing us to work your case faster and professionally.
As soon as a staff member from our Placentia office posts a bond, the arrestee will be processed for release, which can take approximately 6 or more hours.
The legal process can be daunting and degrading, so we understand that this is a stressful time for you and your family. Our friendly staff at Steven Mehr Bail Bonds will treat you with the respect you deserve and guide you through the legal system with ease.
Once bonded out, we will ensure that you'll have all the information needed, such as: all appropriate paperwork, notifications from the authorities, court date(s) and that you thoroughly understand the provisions of your bond. We know how the Placentia Police Department and the Orange County Main Jail System works. We'll never abandon you to the system.
What are my options if I am arrested in terms of getting out of jail?
There are three options for release of a defendant:
A. Surety Bond (a bail bond)
You can use a bail bondsman to purchase a bond. This means that you will pay a fee and may need to use some form of collateral.
B. Cash Bond
You can post cash for the full amount of the bond with the court or jail
C. Release On Own Recognizance (O.R.)
A watch commander or a judge can decide to let the defendant go on their Own Recognizance (O.R.)

An arrest by the Placentia Police Department is a tough road. We can make sure that road is as easy as possible for you.
Call us at Placentia Bail Bonds 1-800-834-8522, 24 hours a day, 7 days a week.