Stanton Bail Bonds
Since 1927, Steven Mehr Bail Bonds Service has been serving the local community in Orange County and Stanton, CA, by helping our clients get their family and friends out of jail as quickly as possible. We work round the clock for the people of Orange County and southern California, so you can call us toll-free at 800-834-8522, 24/7/365.
Our fully licensed, bonded, and insured bail bondsmen can meet you where you are within minutes to facilitate a bail bond posting. We can meet you at the jail where your loved one is being held or in one of our three Stanton-area offices. All meetings are completely discreet and confidential. If necessary, however, we can process you bond "long distance" using only phone, fax machine, and credit card. We can patiently explain to you all the details of the process to enable you to make an informed decision. Our fast, friendly, and professional agents never pressure or hurry you, but they can get your bond posted in a hurry when you find yourself under pressure.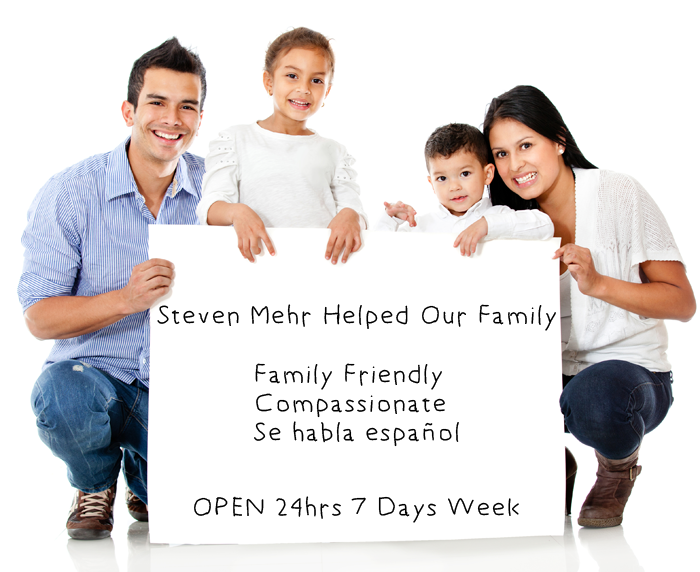 We Know How the System Works
Our seasoned bail bond agents have an intricate knowledge of and familiarity with the Orange County criminal justice system. We know how to save you time, money, and hassle by processing your bail bond in an efficient, glitch-free fashion. The jail staff are likely too busy and too little concerned to assist you in understanding what is happening to the arrestee. Our deep experience can keep you from getting lost and forgotten in the midst of a bustling jail scene.
When one is arrested in Stanton, he/she will be held temporarily a local sheriff's station. If you call us soon enough, we can bail out your loved one from this station and save much time. If the inmate has already been transferred to the Orange County Main Jail in Santa Ana, we can still work to bail him out. It will simply take a little bit longer.
The Booking Process
When booked at the Orange County Jail, an inmate must be processed through the Intake/Release Center (IRC). This process involves the following:
The arrestee's fingerprints will be scanned and checked against a nationwide database to ensure there are no outstanding warrants or bail holds on him. A bail hold is an order by a law enforcement agency, parole/probation officer, or judge to refuse bail until the defendant's first court appearance.

A medical and psychological assessment is conducted, along with additional background checks.

The inmate is photographed (a "mug shot" is taken.)

Classification Detail decides where to house the inmate based on the nature of his/her alleged offense.
The Release Process
After the inmate is fully booked, which can easily take six hours, we can fax a bail bond to the jail to begin the release procedures. We then arrive physically to post the bail at the IRC. The inmate will have to go through much the same process he/she experienced when booked in order to be released. Thus, another six hours would not be unlikely. Because we know the system so well, and are personally acquainted with many of the officers and jail staff, we can get your loved one out of jail faster than would otherwise be possible.
If you contact us before transfer to Orange County Jail, we can get your loved one released even faster. We may also be able to prevent a transfer from Orange County to the Theo Lacy or James Musick facilities. There is also a danger of being sent out of county if the warrant was issued by another county and you do not contact us in time.
What Is a Bail Bond?
A bail bond is contractual agreement whereby a state-licensed bail bondsman guarantees the court that the defendant will attend all of his/her scheduled court dates. The co-signer, usually a relative or friend of the inmate, guarantees the bail money to the bail bond company in the event that the bail is permanently forfeited to the court. Forfeiture of the bond occurs whenever the bailed out person fails to show up for a court date. The judge can reinstate the bond after the defendant is brought before the court, but this is fully at the judge's own discretion.
How Much Does a Bail Bond Cost?
The California Department of Insurance (CDOI) regulates all bail bonds agencies in the state and mandates that they charge a fee of 10% of the bail amount. This fee cannot be simply raised or lowered at the bail bonds agency's discretion, but instead, it is fixed by state law. A discount of 20%, resulting in an 8% fee, can occur in certain special circumstances.
Some form of collateral will normally be required in order to post the bond. This can be real estate, automobiles, expensive jewelry, a credit card, a bank account, etc. If 10% fee itself becomes a problem, we offer installment plans with reasonable payments so you can still post the bond. If your credit qualifies you, a zero-down or zero-interest arrangement can be obtained. Sometimes, collateral is required for this fee financing, but this is not always the case. As for payment method when actually paying for the 10% premium, we accept almost every form: cash, check, credit card, cashier's check, etc.

We Are Here to Help You 24/7
Steven Mehr Stanton Bail Bonds Service is at your service every day and night throughout the course of the year. We strive to do everything possible to help you post bail and free your friend or family member from police custody. Contact us free of charge at 800-834-8522 for a free consultation on the details of your case, to have your pertinent questions addressed, or to immediately get started on processing your bail bond.