Irvine Bail Bonds
Steven Mehr Bail Bonds
2372 Morse Ave Suite 110
Irvine, CA 92614
949-497-0423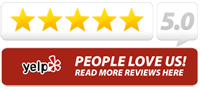 At Steven Mehr Bail Bonds, each and every one of our agents knows what it's like to see families be torn apart by an arrest. It is our goal to make sure every person who walks through our front door understands they are not alone. We are a family owned and operated business and we take great pride in sticking to our solid, home grown family values. It has been on those values that we have built our business and earned the respect of our peers as well as our clients.
If you need a friend or loved one bonded out of jail, we can start the process over the phone or you can come into our office. Either way you will always deal with a fully licensed, bonded and highly qualified agent that is capable of answering any questions you may have. We will navigate you through then entire process from booking to the actual closing of the case. Most importantly we will always be by your side.

The Services We Offer In Irvine

We offer many services over and above the writing and posting of bail bonds. We have a complete schedule in our office of when each defendant has been assigned a court date. If the client requests it, one of our agents will accompany them to court and set with them during their hearing. We understand how nerve wracking it can be to go in front of a judge. That is why we are here.

When we post a defendant's bond, we will make sure they have a way home. Posting bail is not the end of our job, it is just the beginning. While we are waiting for the defendant to be released, we will be preparing a list of things we need to discuss with them once they get out. Our agent will inform them of their rights and responsibilities and let them know when their court date is. We will also go over things with the co-signer so that they fully understand what is expected of them during the duration of the bail bonds contract.
Once our Irvine bail bonds agent writes a bail bond for a client, they become a part of our family. Our business has been built on the reputation we have gained through referrals, working with attorneys and law enforcement agencies and the role we play in the community. We serve our community in many ways other than writing bail bonds. We even have agents who speak Spanish and are available whenever we need them. We will always go the extra mile for all of our clients.

Our offices are open 24 hours a day, every day of the week. This includes weekends, holidays and overnights. No matter where you are, what you are doing or what time of day it is, our doors are always open. Give us a call if you don't want to leave home. Our Irvine bail agent can complete the contract over the phone and secure the premium with a credit card. We will even come to you if that is what makes you feel the most comfortable.

Serving the Community Since 1927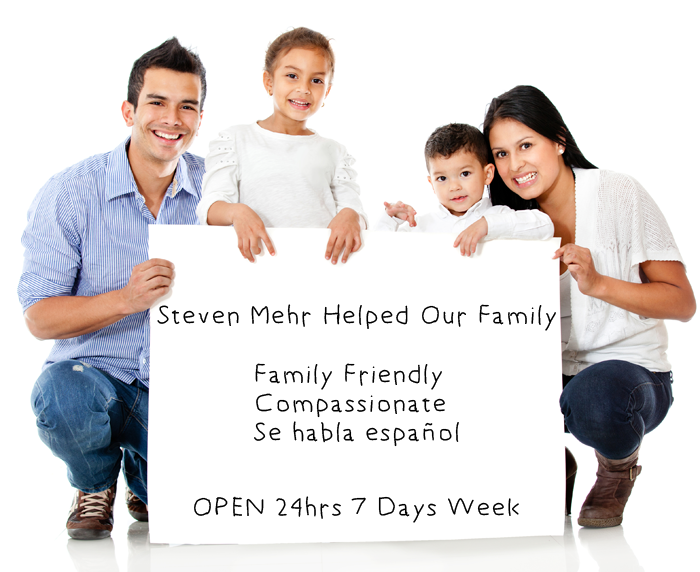 Steven Mehr Bail Bonds located in Irvine, California has been in business since 1927. We are recognized by the Better Business Bureau and carry an A+ rating with their organization. As a family owned business, we work hard to find ways to serve our community. We are dedicated to being a productive and successful business and to accomplish that we must take care of the people we work with on a regular basis. Every client we can help eventually offers some type of benefit to the community.

If we can help one client get their life back on track, we have made a small difference in the community. Each small difference will influence others by keeping a family together or by allowing someone who made a mistake to keep their job and continue working towards their future. These are only a few of the ways we try to make our community a better place to be.

Bail Bonds and the Bail Bonds Process

The ability to post bail and be bonded out of jail before court is a Constitutional Right. The 8th Amendment was written to prevent individuals who were charged with a crime from sitting behind bars for long periods of time. By posting bail, a defendant is able to return home to their family. They can keep their job and return to their daily routine. It is important that every person be allowed to care for their family and loved ones if at all possible.

If you get the phone call that a loved one has been arrested in Irvine, CA, your first phone call should be to a licensed bail bond agent at Steven Mehr Bail Bonds. We can take your information over the phone or find a way to meet you in person. You can come to our office or we can come to you. Our agents are extremely flexible and will make sure we get you taken care of expeditiously as possible. Once the bail bonds contract is signed and the premium paid, we will be on our way to get your loved one released from jail.

When someone is arrested, they must go through all of the steps in the process. They will be immediately taken to the local jail where they will be booked and processed. At the end of processing, it will be determined if bail has been posted. If it has, they will begin the release process. All of the information taken during the booking part of the process will be recorded and saved for court. The release process can take anywhere from two to twelve hours depending on several factors that include location of the jail, how busy they are and what time of day it is.

When the defendant is finally released from the Irvine Jail, the bail bonds agent will review any pertinent information the defendant and co-signer must know. The agent will then make sure the defendant is taken home where they belong so they can be with their family and resume their daily routine. We know how important it is to be able to return to work, especially if you have the added expense of a court case and attorney.
If you or a loved one find yourself on the wrong side of the law in Irvine, California, call 800-834-8522. Steven Mehr Bail Bond agents are available at all hours of the day or night to make sure all of your bail bonds needs are met. Call us today and we will begin working for you immediately!