Long Beach Bail Bonds
Steven Mehr Bail Bonds
5855 E Naples Plaza #205-A
Long Beach, CA 90803
562-633-4748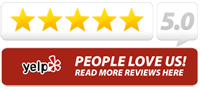 Steven Mehr Bail Bonds
3430 E. Broadway
Long Beach, CA 90803
562-434-1380
Being placed under arrest is not a pleasant experience. Fear, confusion and frustration are common, especially if you have never dealt with anything like this before. You need to have someone on your side that has the experience and expertise to help guide you through the process. The reputable agents of Steve Mehr Bail Bonds in Long Beach, CA are here to make sure you understand what is going on and what you need to do to protect your rights.
Why Steve Mehr Bail Bonds
Steve Mehr Bail Bonds have been serving the residents of California since 1927. We are highly rated by the Better Business Bureau and have a staff of agents that are able to help you or your loved one, no matter where you are in the great state of California. Our Long Beach bail bond agents offer a variety of services that will help you get through this extremely difficult time. As a family owned business, we understand the importance of getting your loved one out of jail and back home as soon as possible. No one benefits when a person sits behind bars. Call our office today to find out how we can help.
What Services We Offer
Steve Mehr Long Beach, CA Bail Bonds offers several services in addition to the writing of bail bonds. Our agents are knowledgeable about the bail bonds process and can help you determine what choice is right for your particular situation. Although we cannot offer legal advice, we can help you weigh the pros and cons of getting a bail bond and what your risks would eventually be.
Our offices are open 24 hours a day, every day of the year, including nights, weekends and holidays. We have been in the same convenient location for over 25 years. If you can't make it to us, we will come to you. We know how difficult it can be to arrange transportation in the wee hours of the morning, so we make it as easy as possible. We will also keep all of your information confidential. We offer several different payment plans as well, including those with zero percent down if you qualify.
What Is A Bail Bond?
A bail bond in Long Beach is basically a promise to appear for court in return for a set amount of money being offered as security. Bail bonds are a constitutional right that allows a person the ability to be released from jail so they can return to work and obtain legal counsel. During the time they are out on bail, they can resume their daily lives and begin to prepare their case for their upcoming trial. As with any contract, there are risks that must be considered, especially if the defendant is considered to be a flight risk.
How Do They Work?
When a bail bond is written, a co-signer guarantees that the defendant will attend all further court hearings and comply with the requirements of the court that were put in place prior to their release. The cost of a bail bond is normally 10 percent of the total cost of the bond. ($35,000 x 10 % = $3,500). Depending on the type of offense committed, a bail bond is set according to a bail schedule. In severe cases, the bail will be determined by the judge at an arraignment hearing.
Once bail as been determined, a family member or friend will contact a bail bonds agent who will then write the bond. The agent will then collect the premium and go to the jail and post the required amount needed to obtain the release of the defendant. If for any reason, the defendant fails to appear or comply with the court's requirements, the bond can be forfeited and the co-signer becomes responsible for the entire amount of the bail bond.
Understanding the Long Beach Bail Bonds Process
In Long Beach and other southern California communities, the bail bonds process is rather simple. When you contact the bail bonds agent, you will need to have the defendant's basic information, including full name, date of birth, possible nature of the crime and where they may be located. Once the bail bond has been written, the agent will post the bond and the release process will begin.
Writing the bond can take as little as 30 to 45 minutes. The release process, however, can take anywhere from 2 to 8 hours depending on how busy the jail is and how well staffed they are. Once the bail has been posted and the defendant has been released, the defendant and agent will discuss the requirements of the court and the Long Beach bail agent will also notify them of their court date. After all of the defendant's legal responsibilities to the court have been fulfilled, the court will release the bail bond and the remainder will be returned to the co-signer after any fees and court costs have been deducted.
Call Us Today!
Call one of the several Steve Mehr Bail Bonds offices today. We are conveniently located throughout the state and are ready to serve you whenever you need us. In regards to a Bail Bond in Long Beach, call 800-834-8522 and talk to one of our highly trained, reputable agents to find out how we can alleviate your fears and calm your frustrations.
Long Beach Police Information
Inmate Information
Visitations are done using a video conference system at 400 West Broadway, Long Beach

Visitors must not have an outstanding warrant. This information is verified.

Jail visitations can be cancelled by the Jail Commander / Supervisor.

Inmates are only allowed 1 visit per day.

Visitation times are 15 minutes.

ID is required for visitation rights.

Visitors cannot have been in custody in the last 6 months.

If you are victim of domestic violence you many not visit the suspect with the same domestic violence.
Have A Question About Visitation Of Inmates Housed At The Long Beach Police Department?
Call Long Beach Police Department: (562) 570-7260
Visitation Hours:
Felony 4:00 p.m. - 6:00 p.m. Daily
Misdemeanor 2:00 p.m. - 4:00 p.m. Daily
Trustee 1:00 p.m. - 2:00 p.m. Daily
Testimonials From Clients Who Used Us In Long Beach
Great bail bond company in Long Beach. I have used Steven Mehr Bail Bonds for a family member I can tell you they are amazing company. They offer the most competitive rates and they will meet you at the local jail. - J L. from YELP -