Steven Mehr Bail Bonds
5855 E Naples Plaza #205-A
Long Beach, CA 90803
562-633-4748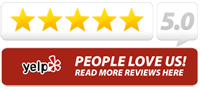 Steven Mehr Bail Bonds
3430 E. Broadway
Long Beach, CA 90803
562-434-1380
When you or your family member face an arrest, it might be a stressful event, majorly when it's your first-time experience. But the good news is you may walk out of jail to resume your normal daily activities before you proceed to the next criminal stage. Receiving bail services from an aggressive and experienced bail bond company will ease your process since they will help you perform all the duties professionally and efficiently.
Since delayed payments may attract further inconveniences, your bail bond s agents should post your bail immediately after your arrest. At Steven Mehr Bail Bonds, we work tirelessly to offer the best bail services for our clients in Long Beach, CA. Our many years of experience have equipped us with the knowledge required to undergo a smooth bail bond process for your release.
Bail vs. Bond
The two terms are usually used when handling a jail release as they are closely related but don't mean the same thing. Bail is the total amount of money you pay to secure your release from jail. Alternatively bond is an agreement usually between the defendant and a bail bond company to secure their release.
What Happens After Your Arrest?
When the law enforcement officers arrest you in California, they will put you in a county or state jail. The police may decide to release you on a citation or bail. First, the police will carry a booking process. The booking process includes:
Fingerprinting
Identity verification
Interrogation
Photograph
Bail determination
Formal charges
The Different Types of Bail Bonds In Long Beach
If you or your family member wants to post bail, you must know the various bail bonds available. Each type of bail bond is unique, with a different bail bond amount decided during the bail hearing. The common bail bonds in California are five, with a few more familiar than others. If it's your first-time detention, you should work with Long Beach Bail Bonds agents to help you understand the various bail bonds. The following are the common bail bonds in California:
Cash bonds are the common type of bail bond in California. The bond means you make the bail payment through cash only, although a few courts accept credit cards. If the judge wants you to remain at the jail until your trial, they may have a higher cash bond. The bond is usually used when you are deemed to be a danger or risk to the public. When you fail to show up at the court as ordered, the court will issue an arrest warrant. But if you appear at the court as planned, the court will return the bail after your sentence.
Another common type of bail bond is property bonds. The bond involves your possession to secure your bail. Also, the bond primarily involves larger items like a house, car, or any other property of value. Then, the criminal court places a claim or a lien on the alleged property. When you skip court, the court will repossess the property to cover the total amount of the bail. Using your property to secure your bond should be the last option. The fact is losing your home, land, or vehicle may attract financial misery.
Surety bonds are commonly used when you are unable to pay the set bail amount. You or your family member may contact a bail bond company. The bondsmen will then show up at the court and promise to pay the bail bond amount when you fail to appear at the court. The bondsmen then charge you a certain percentage of the total bail amount and place-specific property to work as collateral. You may face harsh repercussions when you cannot show up at the court or pay the bondsmen. The bondsmen may hire bounty hunters to come after you and return you to jail.
When the presiding judge decides to release you on personal recognizance, you will be accountable for appearing at the court. Note, the court will not require you to pay any bail amount. However, when you fail to adhere to the court conditions, you will risk being taken back to jail until your case trial or sentence. The bond is usually not allowed for high-risk cases. Thus if you are deemed a danger or risk to society, the court will not grant you personal recognizance.
If you are held by the department of federal immigration and customs enforcement, you will require an immigration bond to walk out of jail. An immigration bond works similarly to a surety bond. Under the bond, you pay a bail bond agent to help you walk out of jail. After walking out of jail, the law will require you to attend all the immigration hearings and report to the ICE when you're required to be deported. When you fail to report to the ICE or miss the immigration hearing, the court will forfeit the bond and warrant an arrest.
How To Set a Bail In Long Beach
A court is accountable for setting bail amounts. Since many people hurry to walk out of jail immediately, jails have bail schedules that specify the standard bail amount. Thus the defendant will walk out of jail after paying the bail amount. If you cannot post the bail, you may ask the presiding judge to reduce the bail amount. Also, you may contact a bail bond company to help you post the bail.
The bondsmen will charge you a certain percentage of the total bail amount. When you fail to appear at the court, the bondmen will be accountable for paying the full bail bond. So, ensure you observe the conditions of the bond to avoid further fines and penalties. If you have financial crises, ensure you inform your bondsman to avoid financial problems. The court allows you to post the bail through varied ways, including:
Cash
Property
Bond
A waiver payment
Most bail bond agents charge you around 10% of the total bail amount. But sometimes, the bail bond agents may increase the bail charge. If the total bail amount is paid, the court will refund the amount once the case is over. But the bail bond fee is nonrefundable. The bond agents may require collateral. It means you will also give the agents a financial interest in the form of a property. To avoid losing your property, you want to adhere to the conditions of the bail.
The Conditions of the Bail
When you seek to walk out of jail through posting bail, you will be required to adhere to the conditions of the release. Once you violate the conditions of the bail, the court may order the police to re-arrest you. The bail conditions may include obeying all laws. Other conditions may reflect the offense in question. For instance, the court may require you to attend a drug counseling program, observe a curfew and impose license restrictions.
Why Choose Steven Mehr Bail Bonds?
If you are trying to walk out of jail, you seek legal help from a well-licensed bail bonds company. Working with bondsmen experienced in handling bail bonds services is most recommended for your case. The following are the reasons why you want to work with our Long Beach Bail Bonds agents:
We Offer Qualitative Bail Bond Services
Our bail bonds agents provide top-quality bail bond services. Whenever you require our help at night, weekends, or over the holidays, our agents work around the clock the time you require us the most. Even when you need to arrange a bail over the phone, email, or fax, you may visit our website or offices right away. We don't have answering or recorded machines. Our Long Beach Bail Bonds agents work tirelessly to create a good reputation with our clients, law enforcement officers, criminal defense lawyers, clerks, and judges. We maintain high ethical standards, dedication, and professionalism. We appreciate our clients and ensure they receive the best legal services.
Every arrest comes with unique circumstances. That's why you require a skilled bondman to guide you throughout the bail process. Working with bail bonds agents with little or no knowledge about the county or state laws or even bail bond laws will worsen your circumstance. We have been providing bail bond services for decades; thus, we are most trusted in providing bail bond services. Our level of professionalism in bail bonds is unmatched. Once you contact us, you will speak with our licensed and helpful Long Beach Bail Bonds agents to answer your questions. Thus don't hesitate to work with our bail bonds agents immediately after your arrest.
We Offer 24/7 Bail Bond Services
The police officers may arrest you anytime and anywhere, during the day or night, over the holiday, or even during the weekends. Detention for a long time may greatly affect your daily activities. Thus, our bail bond agents believe in bail bond services to resume your normal duties immediately after the arrest. The bail bond agents also receive your call and begin working on your case right away. We have an active bail bond answering service to keep our bail bond agents available whenever you need us the most. Call us any time, and you will receive legal help from a live professional.
Our Fees and Rates are the Lowest
Our Long Beach Bail Bonds agents are the best in what they do. We understand how critical it's to obtain the services you seek. Our fees and rates are the lowest. We also offer discounts to our clients for special situations to make it easy for you to post the bail without having any financial crisis. So, don't fear discussing with our bondsmen about your financial capability. We accept several payment plans, including credit cards, property bonds, and we do what we can to make the exercise stress-free and as easy as possible. We also understand many people don't save money for emergency issues like paying bail. Thus the agents treat all clients with the due respect they deserve even if they have a low income earning capability.
We Don't Have Hidden Fees
Many bail bond agents publicly advertise false schemes to draw their business and then switch the money. We believe in honesty and transparency to win our respect. Thus we don't have hidden or extra fees for our clients. We understand our clients should not be punished through extra or hidden fees when you accidentally skip a court hearing. You will only pay for the fees you agree to when posting bail. We also follow the guidelines provided by the department of insurance. We also help you understand more about bail bonds.
Our Bail Bonds Agents are Well Licensed and Trained
The laws in California require any bail bond company to meet specific requirements before receiving a bonded and licensed certification. After surpassing the requirements, the state recognizes the compliant agency, thus attracting a higher rating. At Long Beach Bail Bond agents, we have received certification to provide quality bail bond services.
Above all, our bail bond agents undergo thorough training before gaining years of experience in bail services to build on experience and exceptional services delivered to our clients. Throughout our years of experience, we have helped countless clients achieve satisfactory results.
Court and Jail Information in Long Beach
Governor George courthouse
Long Beach Public Defender
Long Beach Courthouse
Long Beach City Clerk
Long Beach Police Center
Federal Correctional Center
Century Detention Center
Redondo Beach Detention Facility
Redondo Beach, California 90277
Find a Long Beach Bail Bonds Agents Near Me
Sometimes you might be arrested when you least expect it. So, your daily activities may be interrupted by the arrest. Thus you may want to access the total bail amount to secure your release as soon as possible. Contacting Steven Mehr Bail Bonds will help you access a problem-free and smooth bail bond service. Thus if the police arrest you or your family member in Long Beach, CA, you may fill our online contact form or contact us at 800-834-8522 for a free case evaluation.