Los Alamitos Bail Bonds
If a friend or family member has been arrested in Los Alamitos, CA, we can assist you in getting your loved one out of jail fast. Contact Steven Mehr toll-free at 800-834-8522 to talk to a fast, friendly, and skilled bail bondsman who can immediately get started on your case.
We have been in the business for 88 years - since 1927, and in that time, we have built up a statewide reputation as the speediest and most trusted name in the industry. Our local agents, who are stationed in the 90720 zip code zone, can meet you in Los Alamitos to process your loved one's bail bond. In some instances, we can even issue the bond over the phone. We are available 24/7/365; so don't ever hesitate to give us a call.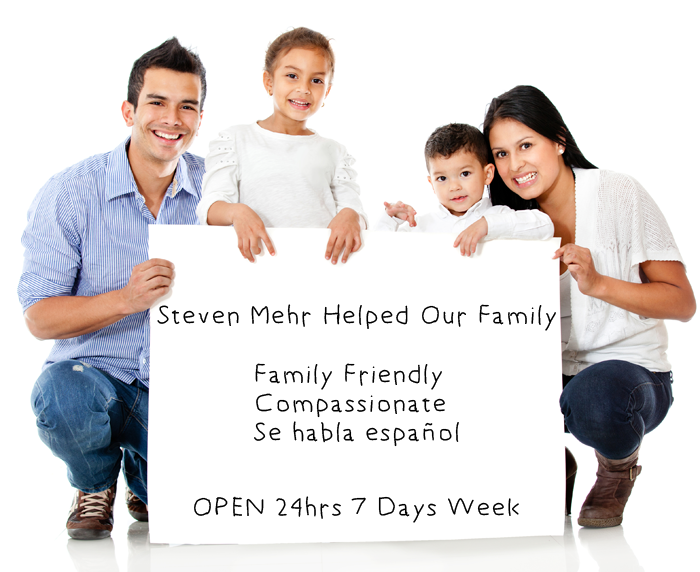 A bail bond is a surety bond guaranteeing the court that the suspect will appear for his/her required court dates. The bail amount will vary based on the type of crime allegedly committed. Most bail bonds in Los Alamitos are for drug-related crimes, commercial thefts, shoplifting incidents, DUI/DWI, or domestic violence. We commonly issue bail bonds for these sorts of charges.
For certain other charges, we may need additional information to assess the degree of risk involved in issuing a bond. In that case, we would need to collect pieces of information such as the following:
The place of the arrest

The circumstances of the arrest

The location where the person is being held

Current residence

Current job, if employed

Arrest/criminal history of the defendant

Total bail amount
Such factors as these can affect the terms of any bail bond we may release. If we agree to issue the bond, you will need to sign a bail bond application, a bail bond indemnity agreement, and a receipt. Once all this is done, we can move very quickly to free the arrested person from police custody. We can meet the arrestee and post the bond quickly following the booking procedures. Otherwise, we can simply utilize email, telephone, and fax machine to process things fully in a matter of minutes.
The state of California mandates that a fee equal to 10%, neither more nor less, of the bail amount must be charged as a bail bond fee. In certain exceptional cases, this can be reduced to only 8%. If you cannot pay the fee in full upfront, we can arrange a payment plan for you. The payments are quite reasonable, and good credit ratings can result in interest-free financing.
Besides getting a bail bond, there are four other release options: cash bail, property bond, citation release, and release on own recognizance (ROR, or simply O.R.) If you wish to find out more about these options, feel free to contact us.
Our agents can give you a free consultation, answer any pertinent questions you may have, or arrange a bail bond for you. We have courteous, professional customer service that is available in all area languages, including Spanish (hablamos espanol). Contact Steven Mehr Los Alamitos Bail Bonds Service any time day or night at 800-834-8522, and we will be proud to assist you.