Lake Forest Bail Bonds
If you have a family member or friend who has been recently arrested in Lake Forest, CA, the expert bail bond agents at Steven Mehr Bail Bonds Service stand ready to assist you in getting your loved one out of jail as fast and stress-free a manner as is possible. Simply call us toll-free at 800-834-8522 to discuss the details of your case, to get answers to any bail-related questions you may have, or to quickly process a bail bond in behalf of your friend or relative.
Our agents are available 24/7, 365 days a year, and they can begin the bail bond process almost immediately upon your calling us. With nearly nine decades of experience at helping people just like you in similar situations, we can honestly say that our agents are the fastest in California and the best in the business.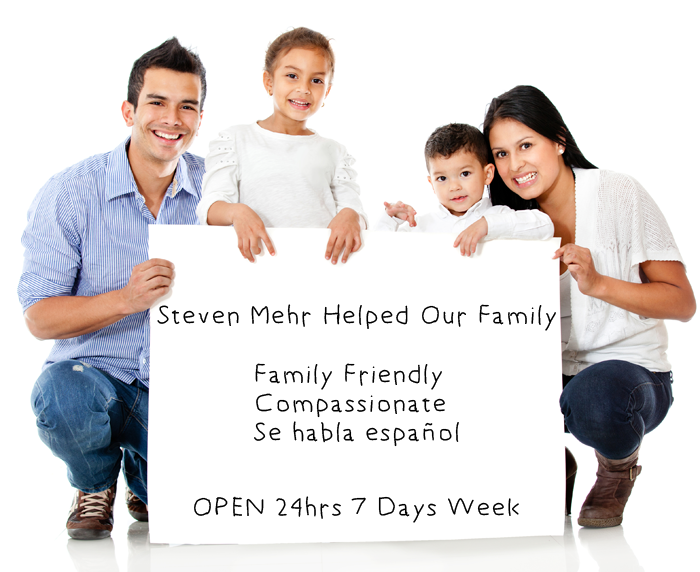 Those arrested in Lake Forest will be held temporarily at the Lake Forest Sheriff's Station before being transferred to the Orange County Main Jail in Santa Ana. We have local agents who can meet up with you in a matter of minutes to post bail at the sheriff's station, but if you cannot meet with us, we can arrange the bail with you over the phone as well. It is imperative to move quickly since the time and hassle involved in bailing someone out of the Orange County Jail is significantly greater than is entailed in a bail out done in Lake Forest.
If your loved one is eligible for bail, you can bail them out in Lake Forest 24/7/365, and you have a Constitutional right spelled out in the 8th Amendment to do so. After you call us, we can immediately contact the sheriff's department in Lake Forest and ask that the arrestee be held there until we arrive to pay the bail instead of being sent to Santa Ana.
If held over, your loved one will be booked at the sheriff's station. Fingerprints will be checked against a national database to ensure no warrants, aliases, or bail holds exist. If this background check is passed, the individual is said to have "cleared fingerprints." They then will be classified according to the specific criminal code that was allegedly violated, and the bail amount will be determined according to the pre-set standard associated with that particular code's violation. We then post the bail at the sheriff's station, and your friend or relative will walk free in as little as 30 minutes' time.
If the detainee has already been transferred to the crowded, maximum security jail in Santa Ana, the booking process will take from six to 12 hours. Fingerprint scanning, medical checks, photographing, classification interviews, and various security controls will slow down the process considerably compared to Lake Forest. We can find out for you how far along the inmate is in the booking process and keep you updated. Then, once he/she has been fully booked, we can begin the bail-out process. This will likely take yet another six to 12 hours to complete.
As to the cost of a bail bond, it is set by state law at 10% of the total bail amount. This premium can be discounted down to 8% if special circumstances apply. However, anyone claiming to offer less than an 8% fee is breaking state law. By accepting an illegal bail fee, you would become complicit in a crime known as "price cutting" and potentially destroy the validity of the bail posted in the eyes of the law. That would only serve to make a bad situation even worse.
If you are low on cash, we can accommodate you by providing a payment plan with affordable payments. If you qualify, we can give you this financing option with no interest charge, no money down, and no collateral needed. In many cases, however, half down may be required and some form of collateral may be necessary. If so, valid collateral might include any of the following: real estate, automobiles, valuable jewelry, cash, personal credit, bank accounts, cashier's checks, and traveler's checks. We always do our best to work with you to make sure you can secure the bond and bail out your friend or family member without needless delay.
If you are in need of a Lake Forest bail bonds service, call Steven Mehr today at 800-834-8522. The call is free, and we can give you a free consultation as well. We will work feverishly to get your loved one out of jail fast so he/she can better prepare for the court challenge that lies ahead.