Bail Bonds in Yorba Linda
The Best way to obtain a bail bond in Yorba Linda, California:

Are you in need of a bail bond in Yorba Linda? Although the process of getting a loved one or friend released is usually extremely stressful and at times confusing Steven Mehr Bail Bonds is here to assist and guide you through all the formalities. With over 88 years of experience serving the great community of southern California, the associates at Steven Mehr Bail Bonds will happily assist you to overcome these circumstances and put the past behind you.

Just contact us toll free at 1-800-834-8522 and some of the most experienced bonds associates in Southern California will immediately be at work to expedite the release of the individual in custody in Yorba Linda or Orange County. Our team will utilize our advanced resources to retain all information needed about the individual being held. Such as precise bail amount, booking number, court date and most importantly how quickly our team can help you get them out.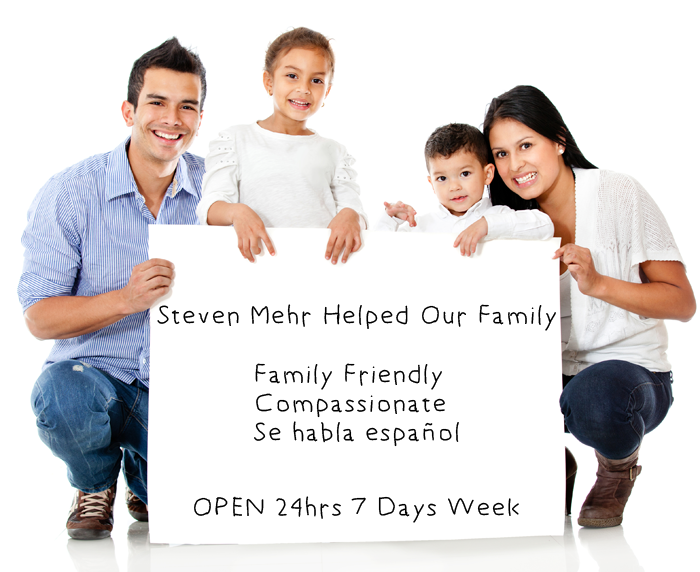 The Process:

If the individual were arrested in the city of Yorba Linda and being held at the Yorba Linda police holding facility then time is of the essence, by contacting us at Steven Mehr Bail Bonds we can help procure the rapid release of the arrestee in question. In just a few short hours if the inmate is being held at the Yorba Linda Police holding facility our team of bail bond agents can have them released to you and back into society awaiting their court date. During the booking process the arrestee will be booked and processed at the Yorba Linda police holding facility then transferred to Orange County Central Jail Complex in Santa Ana. As an alternative of going through the hassle of contacting the Jails or holding facilities, let our team of trained professionals do this for you quickly and conveniently.

If you need more information on the booking process, maps of the Yorba Linda Sheriff's Department, Orange County Central Jail Complex, Orange County Superior Court, Contacts, or any other frequently asked questions we have answers for you below.
Frequently Asked Questions
What exactly is the booking process for arrestees?
The booking process is the procedure in which the inmate is photographed, fingerprinted, and information of said inmate is filed. After booking is complete, all inmates receive one phone call and are placed in a holding cell.
What is the usual timeframe for the booking of an inmate?
In the Yorba Linda police holding facility the time frame is usually 1-2 hours. When the inmate has been in custody for 24 hours they are then transferred to the Orange County Central Jail Complex where they are booked again. The process can take up to and sometimes over 12 hours depending on overcrowding.
How can I post bail for an inmate?
You may post bail at the Yorba Linda police holding facility any time day or night. If inmate is remanded to custody of the sheriff or the Orange County Central Jail Complex and the arrestee has gone through the booking process and/or has seen a judge, then bail must be posted at IRC cashiers office located at: 550 N Flowers St. Santa Ana, CA 92702. If the inmate has already been sentenced, bail may not be posted. All information will be available approximately 6 hours after time of booking.
When will inmate appear in court?
The inmate will appear in court where bail will be determined in approximately 72 hours. You may contact the Orange County Central Jail Complex at 1-714-647-4666 to find out all information on dates and times.
May I get inmates property released to me and how?
If you would like to obtain the property of the inmate you must:
During normal visiting hours at the Orange County Central Jail Complex, go to the information desk and speak with the deputy to get the Property release form.

Complete all information needed for release of property that is in question.

Return the paperwork to the deputy at the information desk, who will then retain inmate's signature.

Property will then be brought to the information desk.
All steps must be completed in order to receive property of said inmate. If the above process is not followed and completed fully all property will be returned to storage. If property is returned to storage the process will have to begin again upon return during regular visiting hours. Only in cases of extreme emergency will the process be done outside of regular visiting hours.
We are here to assist you.
At Steven Mehr Bail Bonds in Yorba Linda we can efficiently and effectively assist you. Call Now when you need us most: 1-800-834-8522
Our professional experienced staff will serve all of your Bail Bond n