Tustin Bail Bonds
If the Tustin Police Department is holding a friend or loved one and you need bail fast, call Steven Mehr Tustin Bail Bonds any time, day or night. Our offices are open 24 hours a day, every day of the year, including holidays.
In Tustin, we are the "go to" bail bonds agency. We have been in business for 88 years and are extremely proud of the reputation we have gained through all of those years of service. When you call our agency, we will do whatever it takes to get them out of jail and back home where they belong. After we post their bail, we will give them a free ride home so you do not have to worry about making arrangements. Steven Mehr Bail Bonds is the best in Orange County.
Call us at 1-800-834-8522 right now!
Lowest possible bail bond rates in the state of California
Free consultation and inmate information any time of the day or night
When you call our office you will speak to live, licensed agent – we do not use answering machines or recorded messages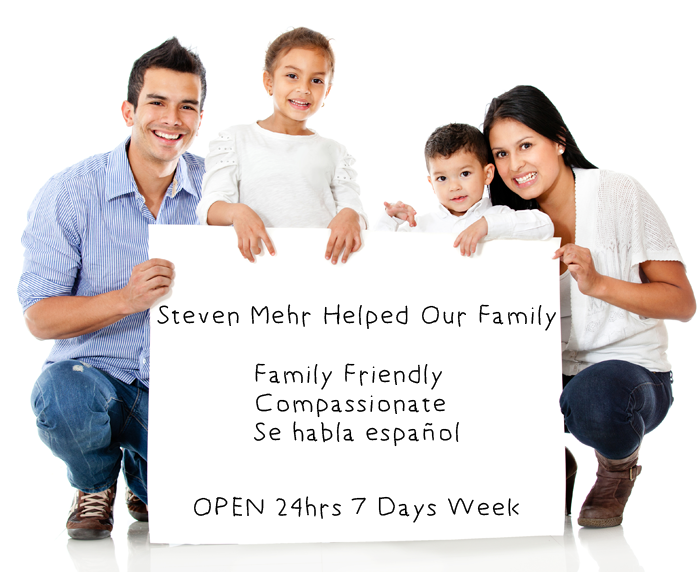 What Is A Bail Bond and How Does It Work?
After being arrested on a criminal charge, a defendant will most likely have the opportunity to post bail and gain early release. After they have been booked and charged, the judge will set bail. They can choose to stay in jail or pursue one of the following options:
Tustin Cash Bond - 
A cash bond must be paid in full, in cash and in person at the facility in which the defendant is being held. As with any other type of bond, the cash incentive is used to guarantee the defendant's appearance in court. Once the case is settled, the money is normal returned within two to three months or 60 to 90 days. If the defendant fails to appear in court, all of the bail money is forfeited.
Tustin Surety Bail Bond - 
A surety or bail bond is much easier than a cash bond. Mainly because the co-signer only has to come up with 10 percent of the original bail bond amount. A contract is written between the defendant, the co-signer and the bail bonds agent in which the co-signer takes full financial responsibility for the defendant while they are released on bond. The defendant agrees to comply with all of the court's wishes including appearing at their hearing. The bail bond agent posts the defendant's bail so they can obtain early release. The bail bond premium is non-negotiable and non-refundable. In some instances, collateral may be required to secure the bail bond. It is our goal at Tustin Bail Bonds to make the process as smooth and simple as we can.
Own Recognizance (OR) - 
If the defendant has no prior criminal history and is in good standing with the community, the judge may choose to release them on their own recognizance. An OR release normally occurs when the person has strong ties to the community and poses little to no flight risk.
Citation Release - 
A citation release is much like the ticket a person receives after a traffic violation. Once the person has been arrested and read their rights, the arresting officer issues a citation with a confirmed court hearing written on it. The defendant is then released and allowed to go on their way. They must appear at their scheduled court hearing or face further action from the court.
Steven Mehr Tustin Bail Bonds serves Santa Ana, Orange County, Tustin and all of the surrounding areas 24 hours a day. Our offices are always open. Call us today at 1-800-834-8522!